Nib Guide
Since it's the part of the fountain pen that touches the paper, the nib has a major impact on how each pen writes. Most LAMY fountain pens feature Extra Fine, Fine, Medium and Broad nibs, so here's a look at each nib size and what it does best.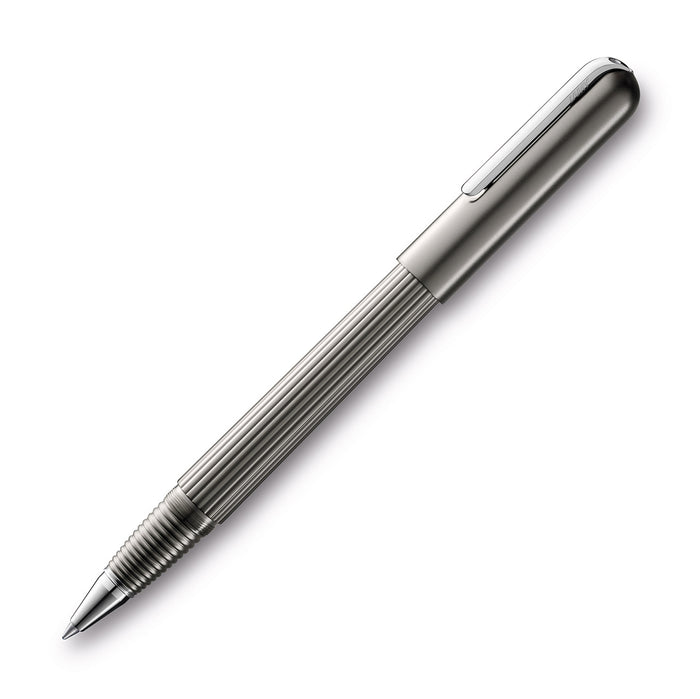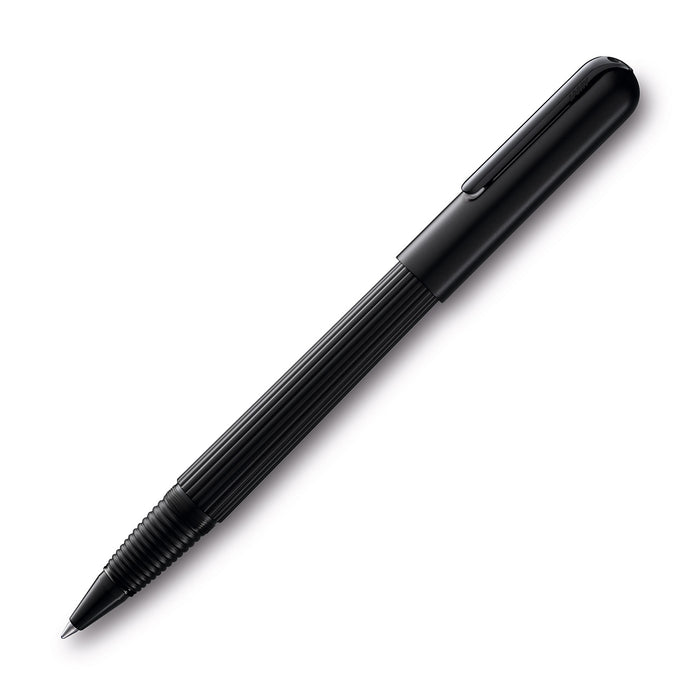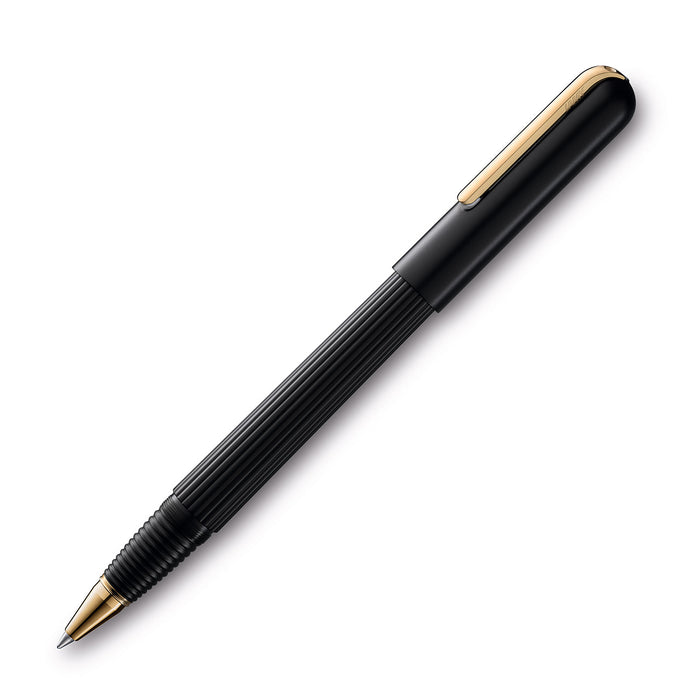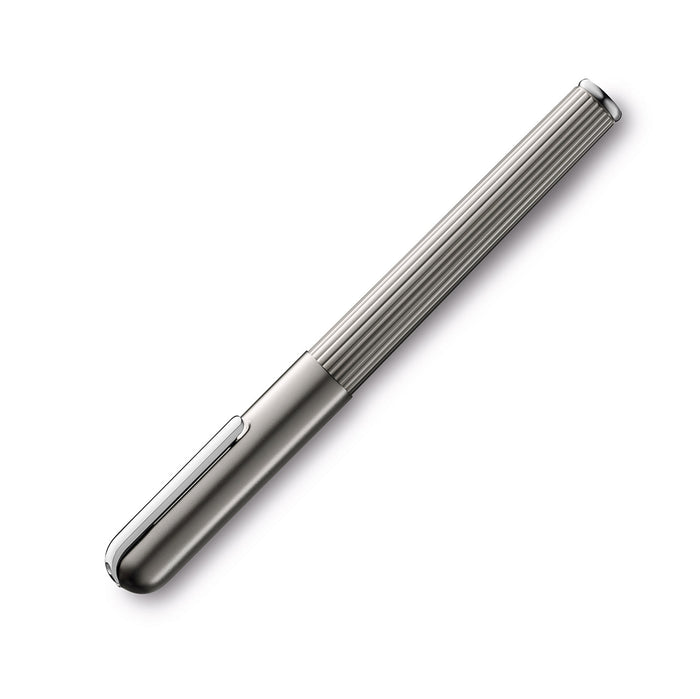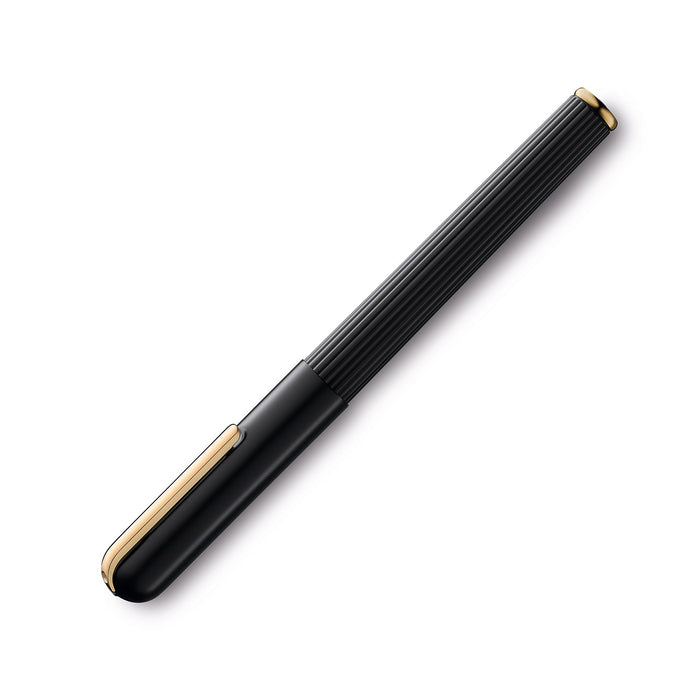 Regular price
$499.00
Sale price
$499.00
Unit price
per
Sale
Sold Out
View full details
Specifications
Rollerball pen
Medium tip – 1mm
Black ink
Refill with LAMY M66 Rollerball Pen Refill
14cm capped, 12cm uncapped, 16.5cm cap-posted
Refined PVD body with matte black finish; polished black PVD clip
Designed and made in Germany
Details
The LAMY imporium Rollerball Pen is an exciting combination of functional design and premium materials, effortlessly uniting attitude and style. The contrasting architectural guilloche design is reminiscent of Grecian columns without being bound to the rigid forms of classical design. The quality of engineering and materials is exhibited in the incredibly solid construction, where the smooth, contrasting ribs of the grip and the refined 14 karat gold nib provide a uniquely indulgent and entirely satisfying writing experience. The high-quality PVD (physical vapor deposition) coating is both impossibly smooth and marvellously robust, with a colour scheme that evokes the grandeur of Art Deco and an unapologetically grand design that's larger than life.<br><br>A standout in the LAMY range, the imporium's striking aesthetic leaves a lasting impression.