Nib Guide
Since it's the part of the fountain pen that touches the paper, the nib has a major impact on how each pen writes. Most LAMY fountain pens feature Extra Fine, Fine, Medium and Broad nibs, so here's a look at each nib size and what it does best.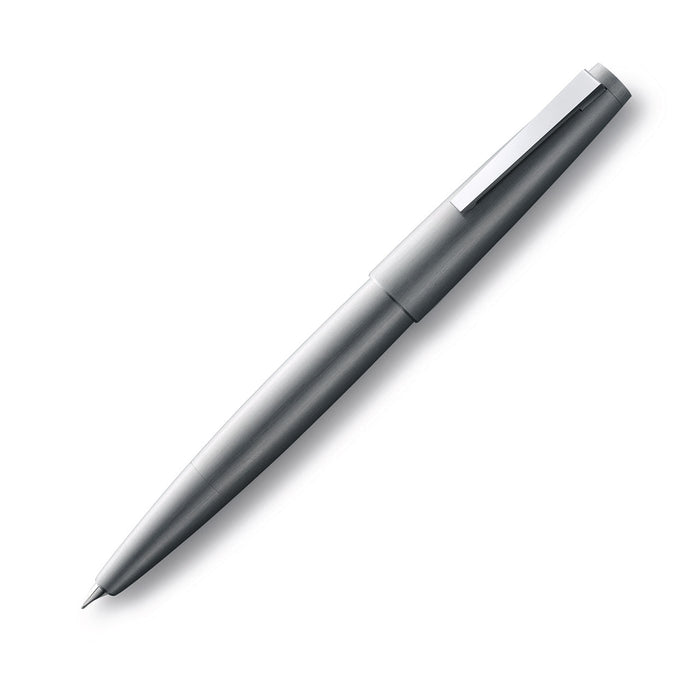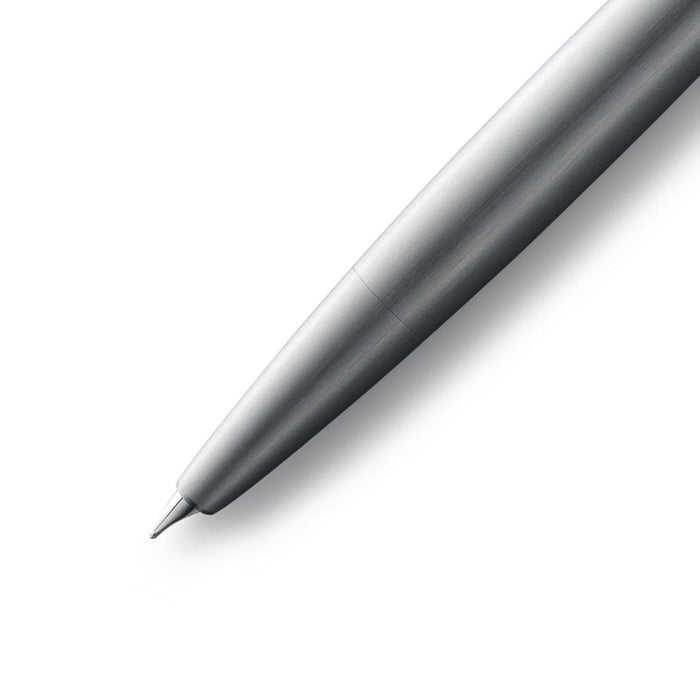 Regular price
$399.00
Sale price
$399.00
Unit price
per
Sale
Sold Out
View full details
Specifications
Fountain pen
14kt gold nib with platinum finish
14.2cm long
Piston filling system
Refill using bottled ink only
Stainless steel body with brushed finish (Brushed Stainless Steel)
Black Makrolon and stainless steel body (Black Makrolon)
Designed and made in Germany
Details
The LAMY 2000 Fountain Pen is an icon of design, and has been in continuous, and almost unaltered, production since 1966. Credited with launching the brand into a new era of signature design excellence, the understated Bauhaus construction is as modern and relevant today as it was half a century ago.

The streamlined, integrated design features a sleek finish and hooded nib. With a comfortable tapered grip and excellent balance, the Lamy 2000 is a joy to write with and suitable for any time you want to set pen to paper. Engineered to last a lifetime, the subtle, unpretentious, lightweight craftsmanship sets the bar for innovative, timeless design.

The LAMY 2000 makes a truly special gift for a lover of good design, or an exceptional writing instrument for your daily needs.