Nib Guide
Since it's the part of the fountain pen that touches the paper, the nib has a major impact on how each pen writes. Most LAMY fountain pens feature Extra Fine, Fine, Medium and Broad nibs, so here's a look at each nib size and what it does best.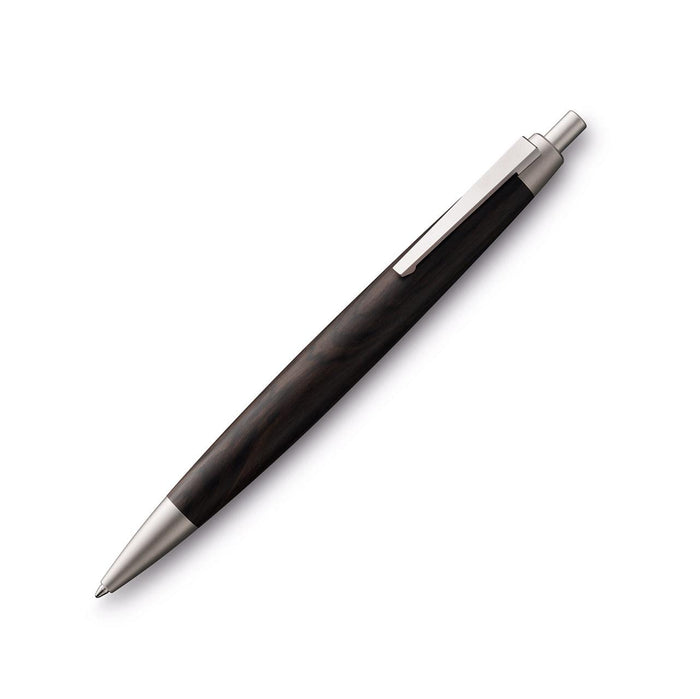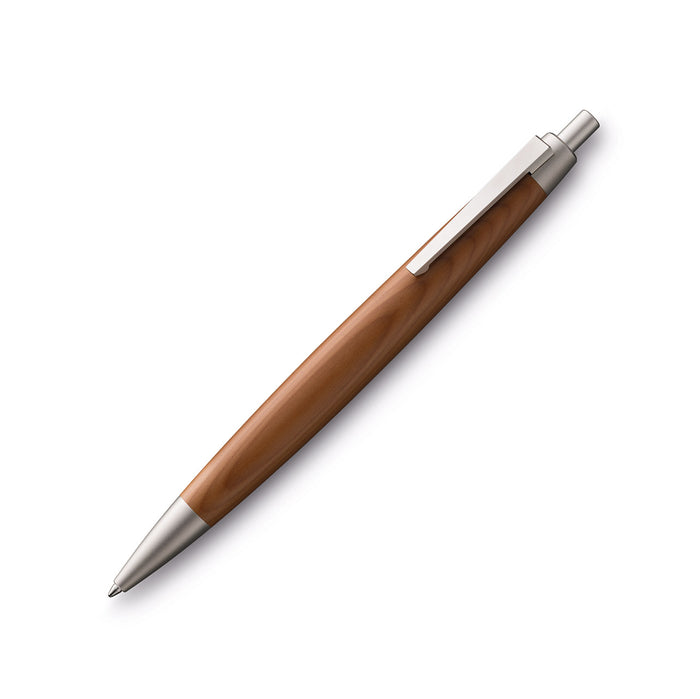 Specifications
Ballpoint pen
Medium tip – 1mm
Black ink
Refill with LAMY M16 Ballpoint Pen Refill
14.2cm long
Polycarbonate and stainless steel body (Black); Stainless steel with brushed finish (Brushed Stainless Steel); Grenadilla wood with stainless steel accents (Black Wood); Yew wood with stainless steel accents (Yew Wood)
Designed and made in Germany
Details
The LAMY 2000 Ballpoint Pen is an icon of design, part of a series that has been in continuous, almost unaltered, production since 1966. <br><br>Credited with launching the brand into a new era of signature design excellence, the understated Bauhaus construction is as modern and relevant today as it was half a century ago. The streamlined, integrated design features a brushed matte finish, comfortable tapered grip and excellent balance. <br><br>Engineered to last a lifetime, the subtle, unpretentious, lightweight craftsmanship sets the bar for innovative, timeless design. The LAMY 2000 makes a truly special gift for a lover of good design, or an exceptional writing instrument for your daily needs.